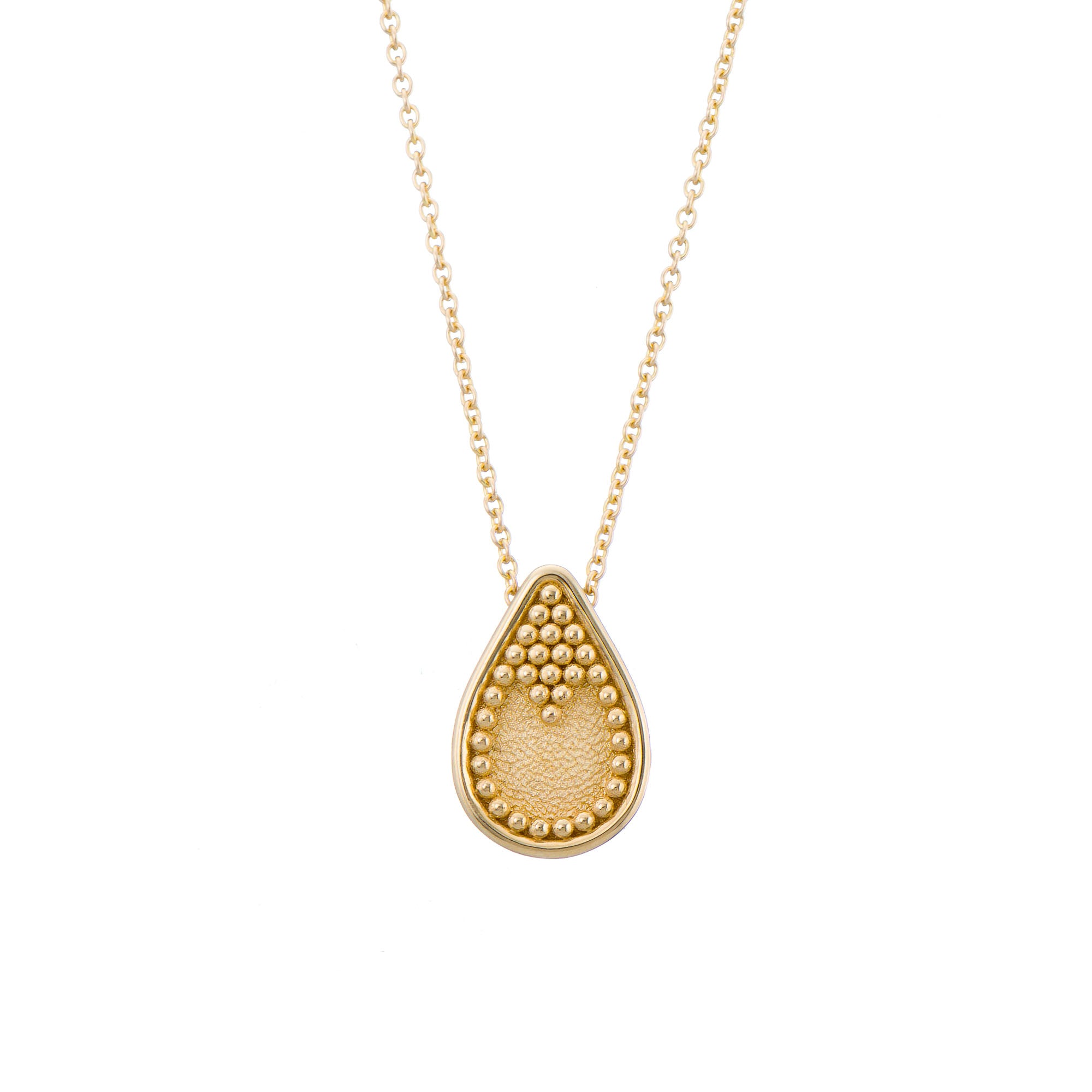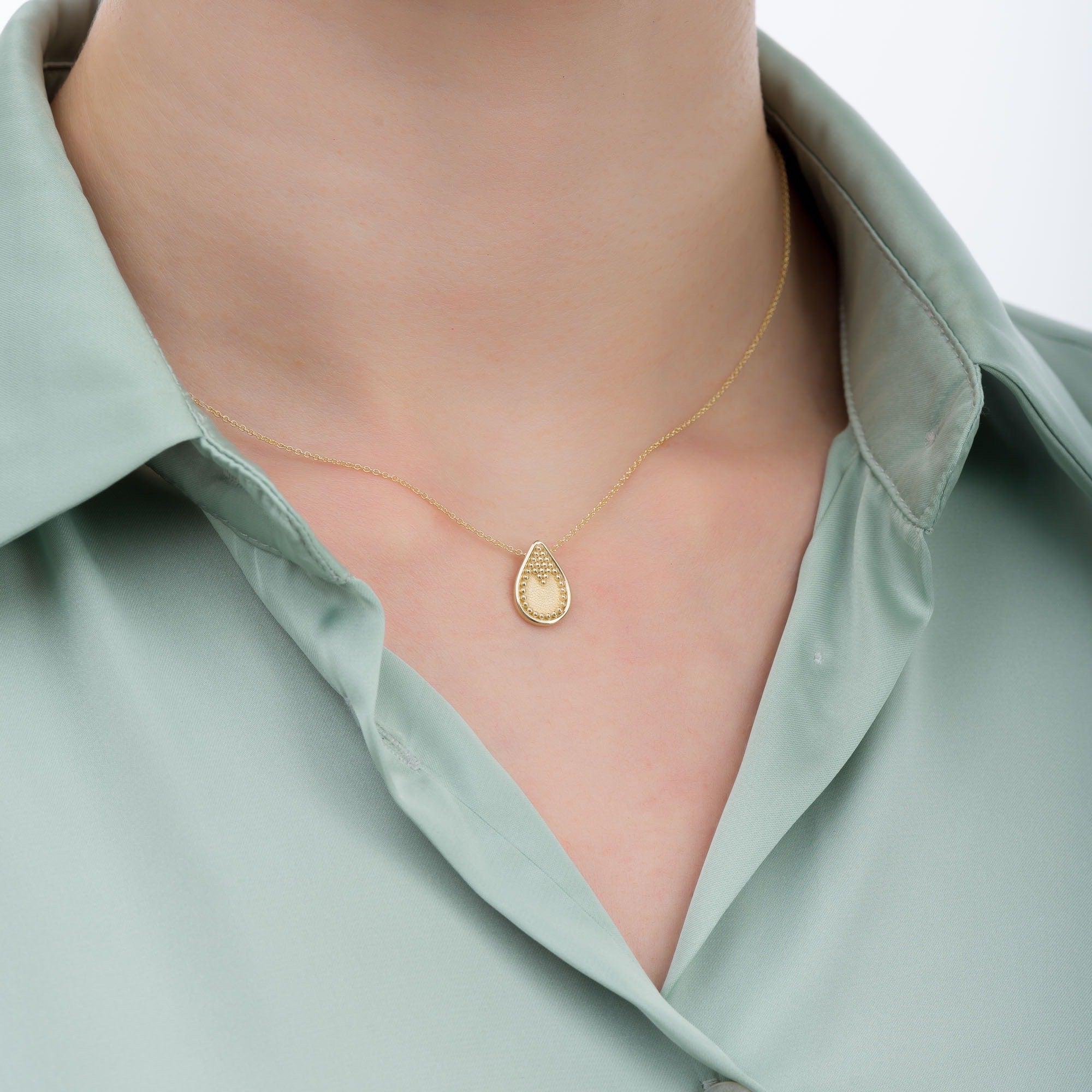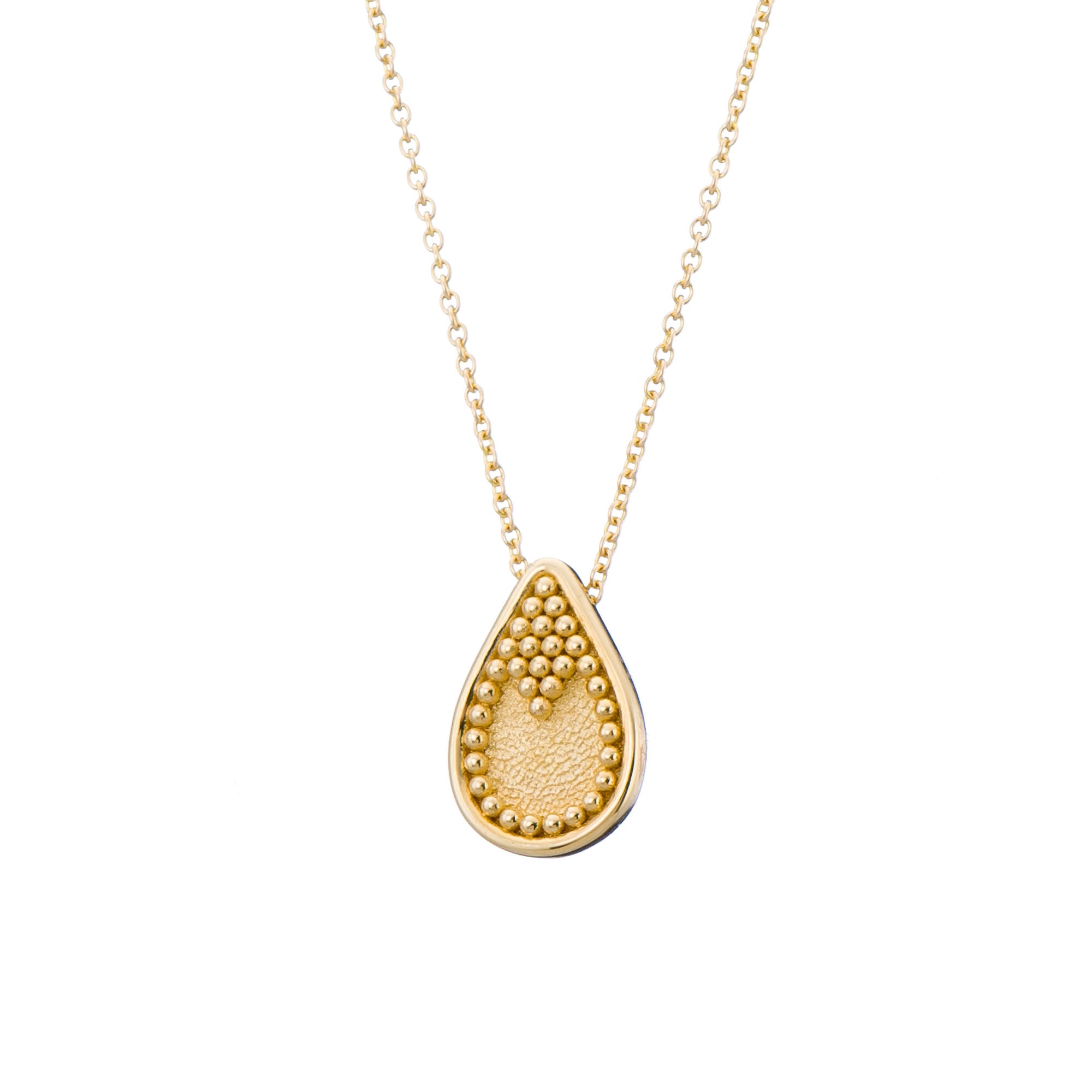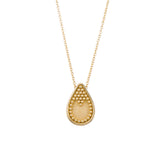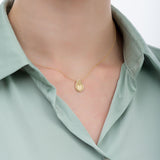 Pear Byzantine Gold Pendant with Granulations
Description
Meticulously handmade with the ancient granulation technique, this pendant seamlessly blends the timeless beauty of antiquity with a modern design sensibility, resulting in a truly unique and captivating piece that speaks to the enduring artistry of generations past and present.

100% handmade in our workshop.

Metal: 14K Gold | 18K Gold

Elevate the delight of receiving your order with eco-friendly packaging🌿, instantly transforming it into a beautifully presented gift.

Each exquisite piece in our collection bears a distinctive hallmark, symbolizing our unwavering commitment to quality, authenticity, and craftsmanship.

Reach out to us with any inquiries or questions you may have.

Enjoy complimentary shipping with tracking for added peace of mind. 📦

We're deeply grateful for choosing our store, and we trust our creations will bring you as much joy as they bring us. We look forward to being part of your cherished moments in the future.

---
Pear Byzantine Gold Pendant with Granulations
Shipping & Payments

Free Shipping on all orders

For shipments to Europe

All orders are delivered via FedEx Express. Delivery time for European countries is 1-3 working days after sending your order.


For shipments to the USA

All orders are delivered via FedEx Express Delivery time to USA is 3-5 business days after your order is shipped.

For shipments to Canada-Australia and the rest of the world the delivery time is 5-7 working days after the shipment of the order depending on the country of destination.

For shipments to Greece and Cyprus All orders are delivered via DHL Express and the delivery time is 1-3 working days after sending your order.

Payment Options

At Odysseusjewelry.com you may pay for your order with the following secure payment methods:

Credit or debit card payment

Payment via Paypal

Deposit in a bank account:

National Bank
IBAN: GR6801101040000010400248729
Beneficiary Details: ΠΕΤΣΩΝΗΣ ΟΔΥΣΣΕΥΣ ΙΩΑΝΝΗΣ

Piraeus Bank
IBAN:GR9601720490005049096383701
Beneficiary Details: ΠΕΤΣΩΝΗΣ,ΟΔΥΣΣΕΥΣ,ΙΩΑΝΝΗΣ